Our viral graphic, the "Rape Culture Pyramid," is back with a new & improved "Gender Neutral" version 5 thanks to community feedback!! We consider this to be the final version (again).
Like all of our content, this is image is Creative Commons Licensed CC BY-NC-SA (Attribution NonCommercial ShareAlike), which means attribution is required for not-for-profit use. Please contact us for commercial use: 11th.principle.consent [email protected] gmail.com
This graphic is available in high resolution PNG & PDF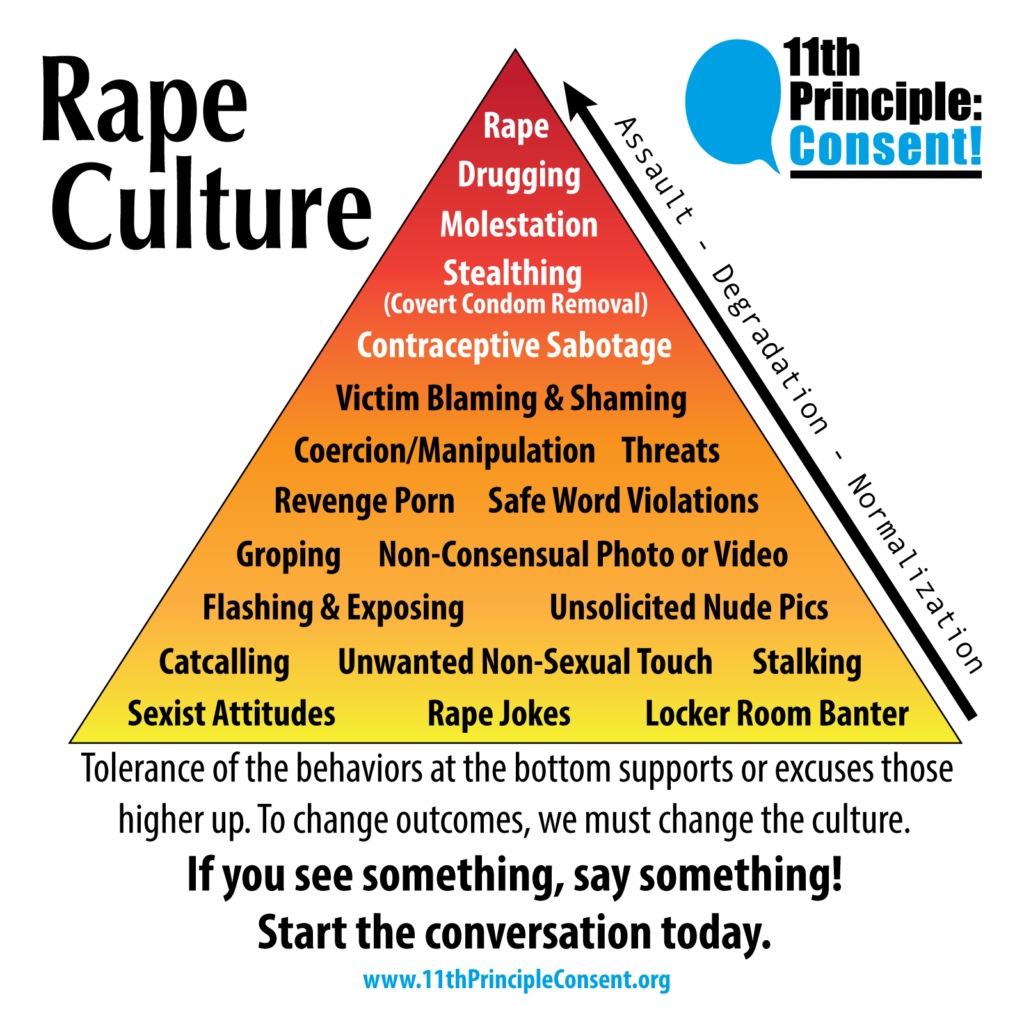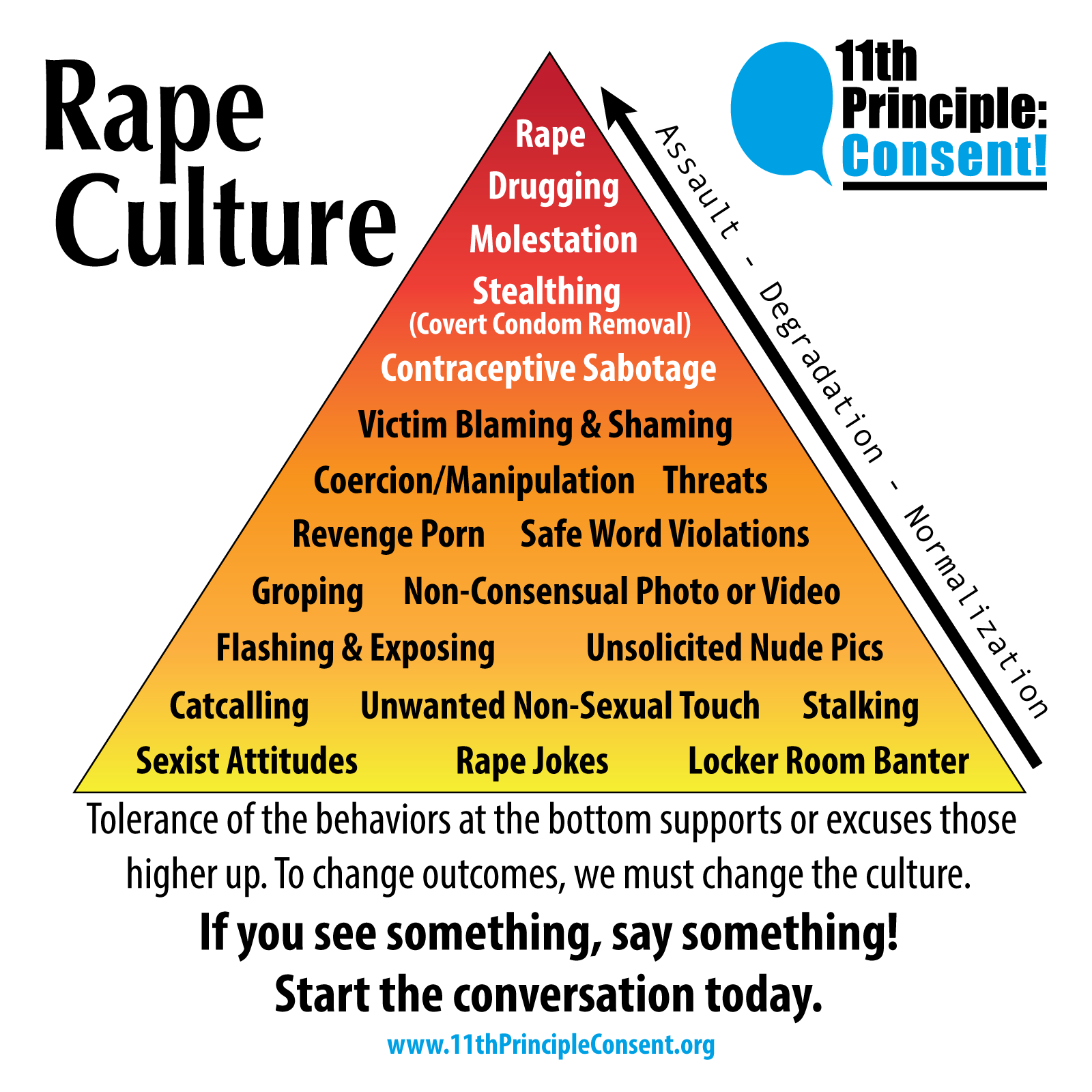 History of the #11thPrincipleConsent #RapeCulturePyramid
Sometime in mid-2016, Cervix created this graphic and posted on the 11th Principle Facebook page. Eventually it went so viral that we had to remove the post because the troll harassment level was far past what we could handle. Below are the previous 4 versions of the Rape Culture Pyramid.